Principal Message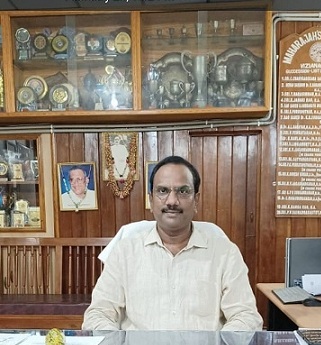 Dr. G.A. Kalyani,
M.R. (A) College, Vizianagaram.
Dear Colleagues and Students,
Let us first salute all those who have brought glory to this College and rededicated ourselves to enhance the academic vibrancy and development of this wonderful institution.
This institution is indeed a Centre FOR Excellence as it preserves the pristine purity of values and serves the students, especially of poor and marginalized sections.
Founder of this institution had a vision that "literacy empowers people, so that they can make the right decisions in the areas of economic growth, social development and environmental integration". They strongly believed that literacy is a basis for lifelong learning and plays a crucial fundamental role in the creation of sustainable, prosperous and peaceful society.
In the present scenario, the need for developing employability skills has been acknowledge internationally. The identified four pillars of education are learning to know, learning to do, learning to live together and learning employability skills. This means that access to quality education is as important as access to education.
I am proud to claim that I was a student of this Maharajah's College of price less heritage and now it is my duty to serve for this glorious institution.
So my sincere advice to students is "search new avenues, think innovatively and plan your future".
Do everything possible to make everything possible
– Principal, MR(A)College, Vizianagaram.
---